TechnologyTechnology
Technology Inherited Over Time
Complete Custody of Drawings
NISHIMURA has kept all its drawings completely in custody ever since the establishment.
The drawings are well classified and organized with individual drawing numbers.
Therefore, we can instantly pick up the right ones however old machines the drawings are required for.
With those drawings, long-term use of our machines for three or four decades can be realized through our maintenance service.
Inherited NISHIMURA Quality Realizes Your Ideals
NISHIMURA designs and manufactures slitter rewinders according to individual customers' requests for specification, budget and delivery time.
Over generations, all manufacturing activities from technical designing, electrical designing, machining, assembling, adjustment,
installation to aftersales service have been consistently managed within the organization.
This is what forms our comprehensive technology of today and will be inherited to the next generation as NISHIMURA Quality.
Testing Room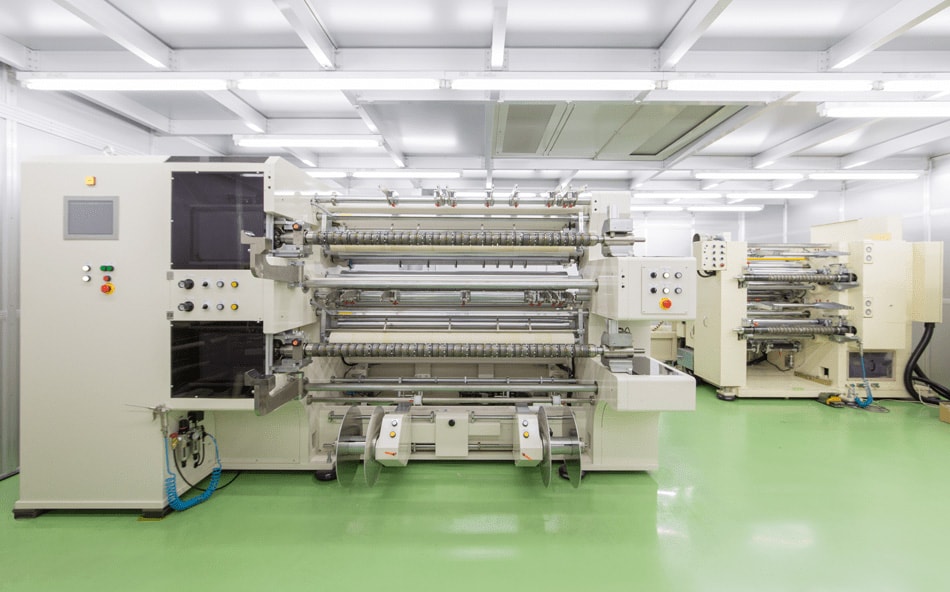 New materials with various characteristics are developed day by day. Throughout the history, creating solutions for new materials has been one of the most important elements for NISHIMURA's technology.
We always welcome tests for evaluation of slitting and rewinding of your new materials at our testing room with 2 types of slitter rewinders: Models FH105E & TG144E.
Our digital microscope is available so that you can look at details for more specific evaluation.
Tests available with…
Aftersales Service
NISHIMURA offers thorough aftersales service in order to ensure
our customers proper use of and stable production of high quality slit rolls with our slitter rewinders.
We have service departments at both our Kyoto headquarters and Tokyo branch office, covering Japan and the globe.
Our service engineers provide instruction on operation and maintenance,
deal with malfunction and perform upgradation and modification of our machines.