FJ524B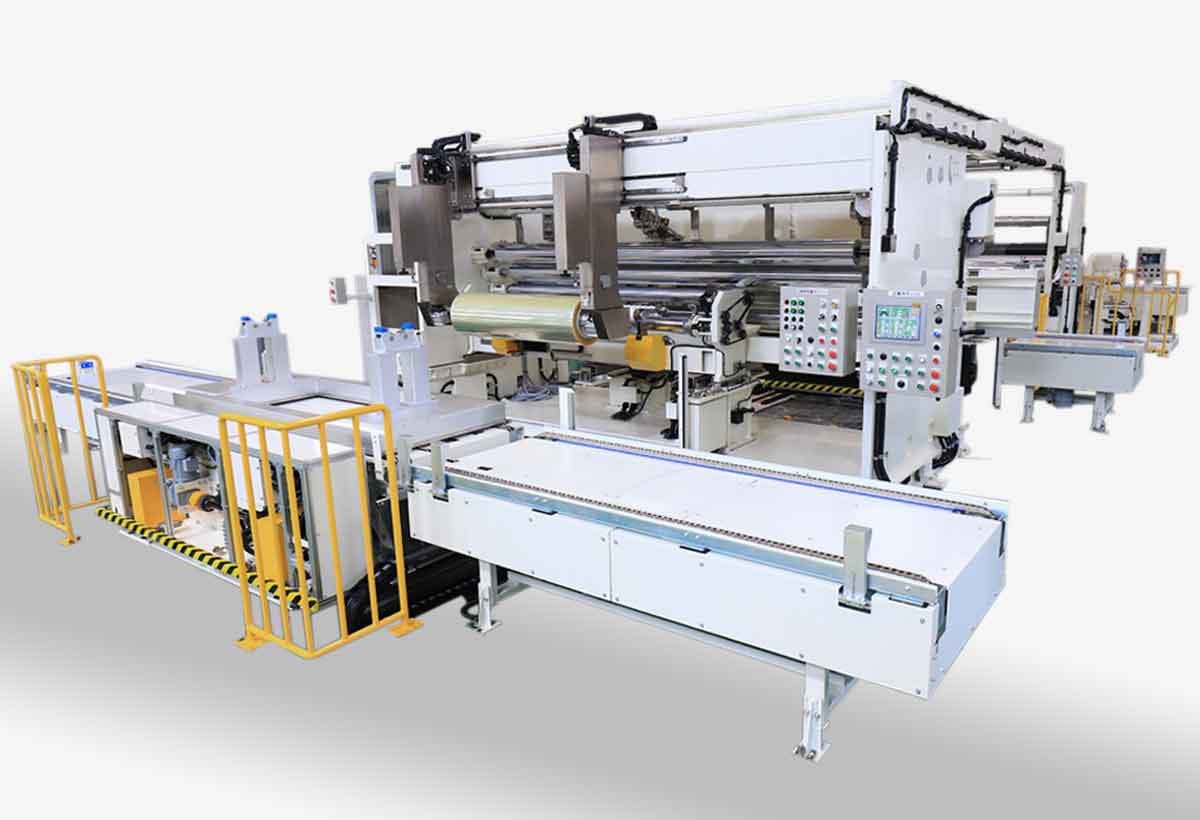 Applications: PET, optical films
Features
Capable of rewinding up to a large diameter with hanging type rewind arms provided at front and rear sides.
Near roller rewinding method; rewinding positions are fixed and a unit of individual lay-on rollers slide backward as a rewind diameter grows.
High quality is achieved in rewinding with a structure where rewind tension does not effect rewind touch force.
Technical Data
Material width
700 – 2800 mm
Rewind diameter
Max.φ800 mm
Rewind shaft OD
φ3 inch,φ6 inch
Slitting width
Min. 700 mm
Machine speed
600 m/min.
Unwind diameter
φ800 mm
Cutting method
Wrapped shear cutting
Straight shear cutting
A special type of top knife holders is available.
Rewinding method
Shaft-less rewinding with servo motors