FZ723B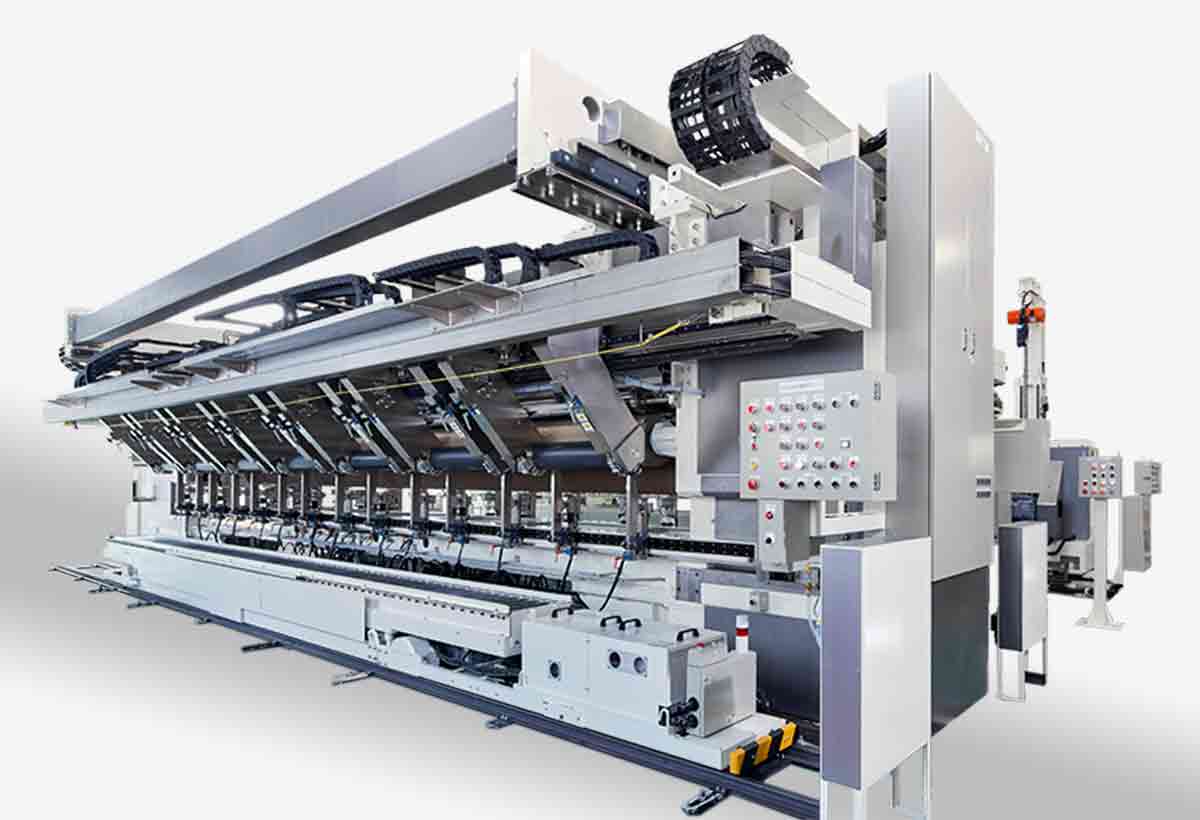 Applications: PET, OPP, CPP, NY, PE etc.
Features
With hanging type rewind arms, it is easy for operators to access to the rewind stations because there is no obstacle on their feet.
Rewind tension and rewind touch force are well controlled thanks to the rewind arms horizontally moving forward as a rewind diameter grows.
Options: automatic knife positioning system, automatic rewind arm positioning system, rewind core supplying system, automatic jumbo roll exchanging system, product unloader etc.
Technical Data
Material width
3000 – 8700 mm
Rewind diameter
Max.φ800 mm
Rewind shaft OD
φ3 inch, φ6 inch
Slitting width
400 – 3000 mm
Machine speed
600 m/min., 800 m/min., 1000 m/min.
Unwind diameter
φ800 – 1200 mm
Cutting method
Razor cutting in air
Wrapped razor cutting
Straight shear cutting
Rewinding method
Shaft-less rewinding with servo motors
Shaft-less rewinding with inverter motors