TC100A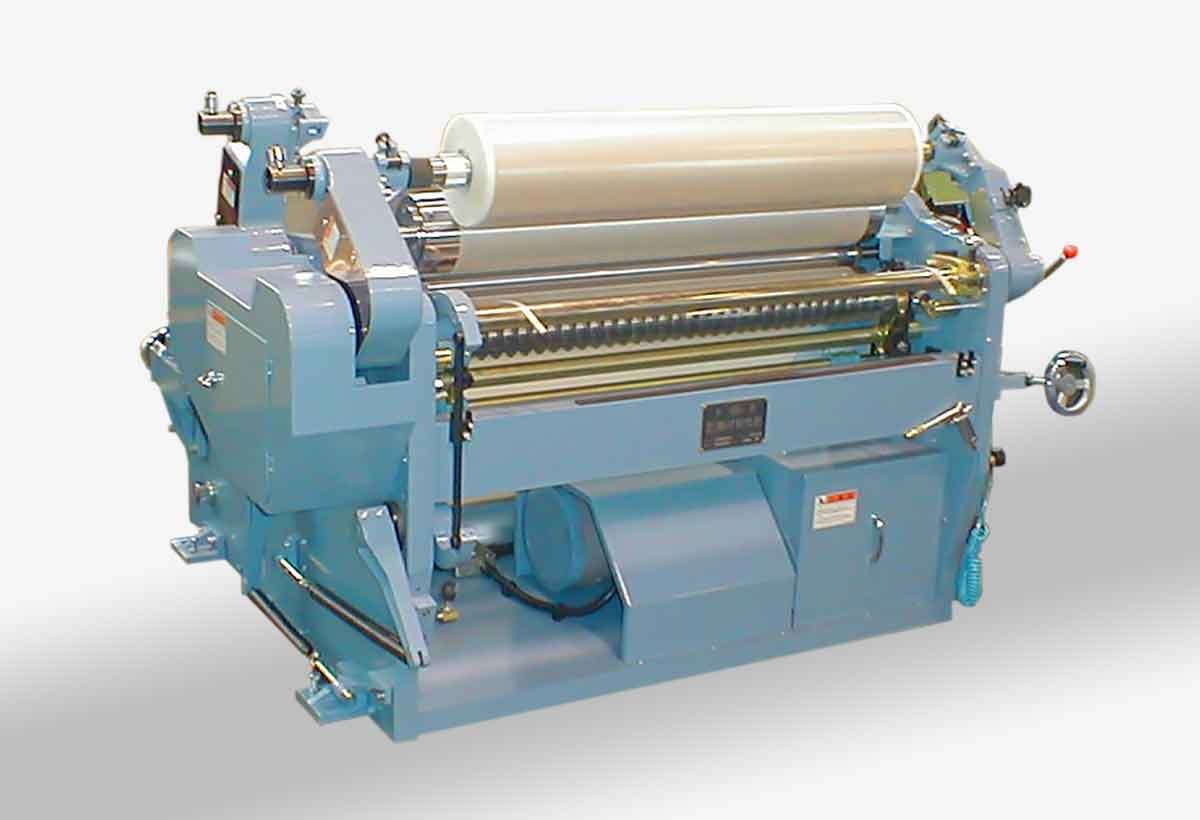 Applications: pressure-sensitive paper, thermal paper, wood-free paper, medium-quality paper, inkjet paper, thin paper, laminated paper, kraft paper etc.
Features
01. Appropriate rewind tension is automatically controlled by differential drive.
02. Powder clutches are also available instead of differential drive for rewind control.
03. Product unloading device can be provided as an option.
Technical Data
Material width
1500 mm
Rewind diameter
Max.φ400 mm
Rewind shaft OD
φ38mm,φ3 inch
Slitting width
Min. 10 mm
Machine speed
300 m/min.
Unwind diameter
φ1000 mm
Cutting method
Wrapped shear cutting
Wrapped razor cutting
Rewinding method
Controlled by differential drive